Grade Level Reconfiguration
Our new grade level reconfiguration in the schools is not what is best for the students. My goal is to move K-5 back into elementary schools, 6-8 in middle school and 9-12 in high school.
A Sensible Facilities Plan
According to the district community survey, high property taxes is the #1 concern of Chardon residents. I will work to approve a sensible facilities plan that keeps taxes under control while providing our students with a safe and dry environment for learning.
Directing Spending Where It Is Needed
We spend the same per student as other districts, but our students aren't given the same academic opportunities. I will work to direct funding so all students can achieve to their greatest potential.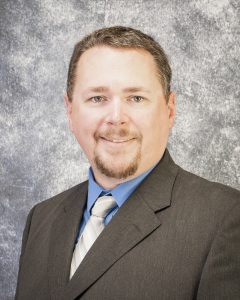 About me
We moved to Chardon in 2016 along with our young children. Prior to that I've been a life-long resident of Lake County. Since our children are in the school system we have a vested interest in having the best possible education for our kids and the best interest for the community. Since I do have children currently in the system, I know many of the current strengths and deficiencies that face the school system today.
I have worked at a major international manufacturing corporation for 7 years as a Lead Unified Communications Engineer.  I am running for the school board in hopes of representing the community which demands the best possible education and overall school experiences for their tax dollars.
One of my goals, is to make the school board more accessible to the public and parents. Currently there seems to be a great communications barrier, which leads to extremely low attendance at the school board meetings. When parents feel that their voice isn't being heard, they believe that they are being excluded from their child's education. I want to break down this barrier and have more open lines of communication, resulting in greater community involvement.
Get in Touch
Give us a ring
Joe Loyd 440-549-0488
Interested in a yard sign? Drop your address below!